Try all of these services below!
DISCLAIMER:  None of the services below are hosted, sold, or managed by Softbox.
Having trouble Logging in to the Drivemob website?  Fill out the Lost Password Form.  You can then log in here on the box: Live TV/Drive Mob 2.  Watch the video here to see how
Drive Mob
Drive Mob has over 5000 live channels.  And over 700 24/7 channels and comes with 3 to 5 Connections

Outlawz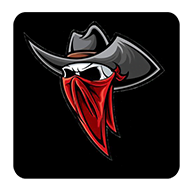 Live TV Online
They have over 6000 channels, All the Sports packages, and a working TV Guide. The also are the only IPTV to have a working Catchup  section.  Meaning you can watch the game you missed yesterday or the day before.  They also have  2740 Movies, and 648 TV Series.  You get 2 Connections with the Service for $22 per month. Get it by clicking on the link below.
VOD
Vod has over 11,000 Movies and 3,000 TV series all One click play.  If you want a premium movie and TV experience. Look no further.